I was quite focused in updated two times a week my blog But things happens..... And I must been absent for days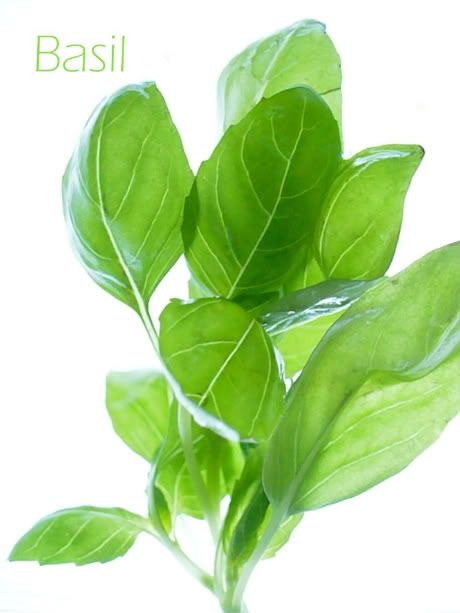 Anyway I love fresh herbs and basil is one of my favorites, and I am a big eggplant fan too (also knowing as aubergine). Aubergine is really quite meaty! Not just one for veggies, meat lovers (like my husband) will enjoy it too! The recipe here is from the Silver Spoon Cookbook, a recent acquisition of mine. The entire cookbook, the cookbook for Italian housewives, (over 2,000 recipes) is very practical, and I would especially recommend it for those who like straightforward recipes without a lot of fussing and ingredient lists until 20 items. This cookbook is a real Italian cookbook
Vero !!!
Festive Aubergines
3 tbsp olive oil
2 eggplants , Finley

sliced

and

peeled

4 tomatoes
1 x 150g ball mozzarella , drained

Basil ,handful

leaves

2 garlic cloves

minced

Parsley

Parmesan cheese

(chopped to sprinkle on top)

Salt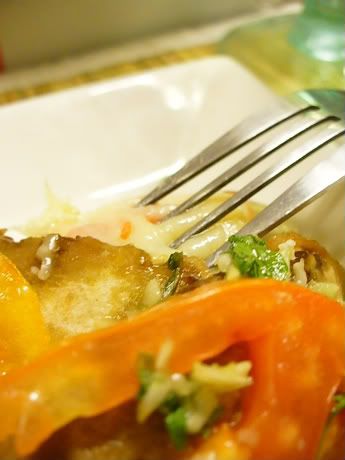 Heat oven to 180C/. Drizzle the oil over the aubergine and salted
Cut mozzarella and tomatoes in slices
In a food processor put basil, garlic, parsley and a tread of olive oil and salt. Process for 6 seconds-
Arrange aubergine tomatoes and mozzarella in a baked pan. Sprinkle with previous mix and Parmesan cheese
Bake in the oven for 25 min until softened and the cheese melted.